A few weeks ago the GenerateWP team went to WordCamp Tel-Aviv and got back with some take-aways.
By all means, WordCamp Tel-Aviv 2014, which was held at Google Campus, was a great success. We learned a lot of new things, and not to mention the great people of the Israeli WordPress community that we go to meet in person. I must admin that sadly I missed a few good session since I had to prepare (with Maor) for our session which I'll cover in a bit, but for now I'll start with some of the highlights: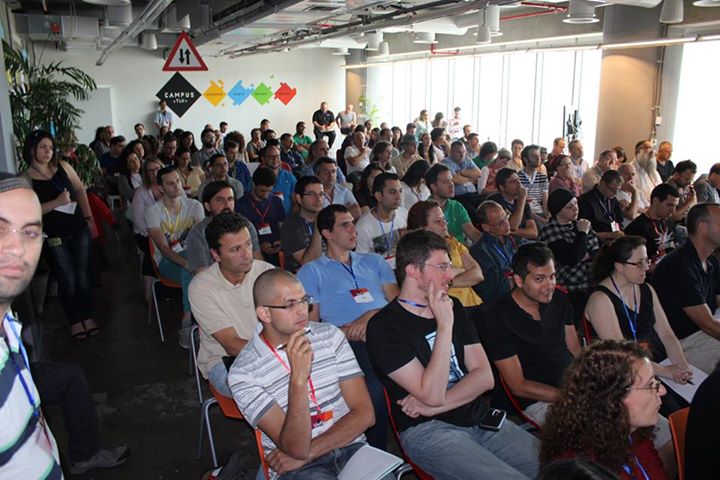 Google Tag Manager + WordPress – by Shuki Mann
A nice little opener session which covered how you can benefit and optimize your marketing using Google Tag Manager and Google Analytics.
I really like the 4 practical examples that were given at the end of the session.
Lessons Learned in Growing a WordPress Business – by Joel Bronkowski
For those of you who don't know Joel Bronkowski, he works for WooThemmes and does Business Development. He talks about his personal journey with WordPress from building sites to working at Woo and specifically about WooCommerce which is the plugin that we as WordPress developers use to build complex online shops with. Naturally the room was packed and the session itself was interesting.
How to add semantic data to your WordPress site in 20 minutes or less – by Miriam Schwab
A very informative session about semantic data, its benefits and accessibility improvements by Miriam Schwab which is also one of the people who organized and made WordCamp Tel-Aviv such a success. (Thanks again Miriam for everything, we had a blast).
Link to a great post by Miriam about Semantic data in WordPress.
Going global with e-commerce sites – By Eyal Kaufman
For Those who don't know Eyal, he is the main behind onTheGo Systems which is the company behind some well-known plugins like WPML, Types and Views.
A must-see if you are working on a multilingual WooCommerce Site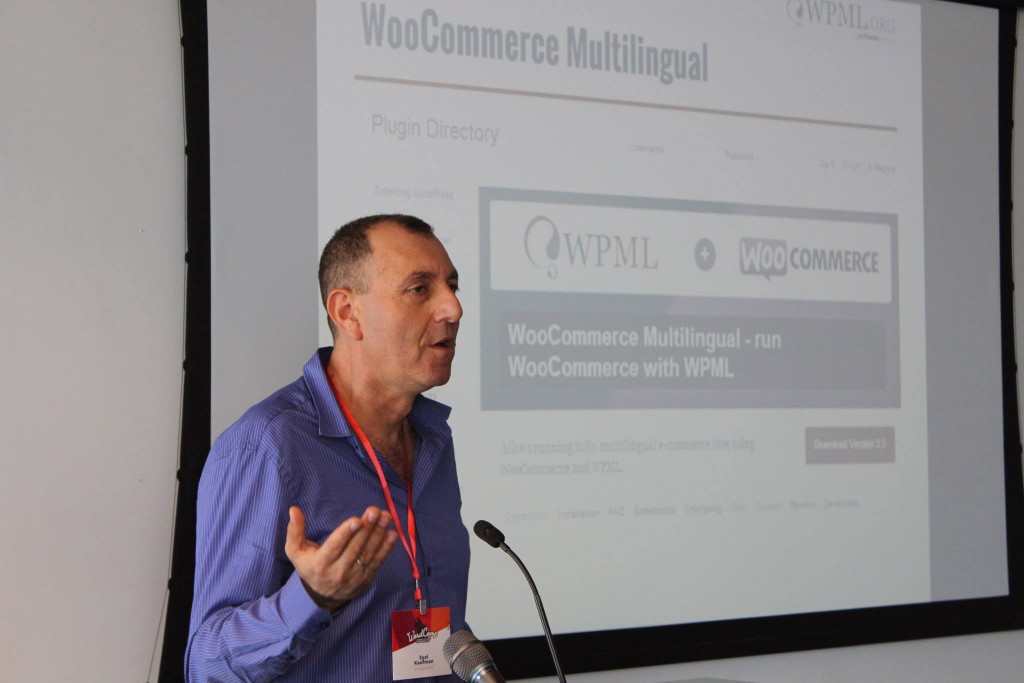 WordPress development made easy with GenerateWP – by Ohad Raz(me!) and Maor Chasen
Other then having a great time we also talked about GenerateWP:
A little history
A little about the benefits of using GenerateWP when developing on WordPress
Went over the major features of GenerateWP
A little Demo of creating a simple Recipes site using GenerateWP without writing a single line of code
Some Plans for the near future
And Last, A glance of our up coming GenerateWP Turnkey plugin
There were other good sessions which are not covered here but are worth checking out.